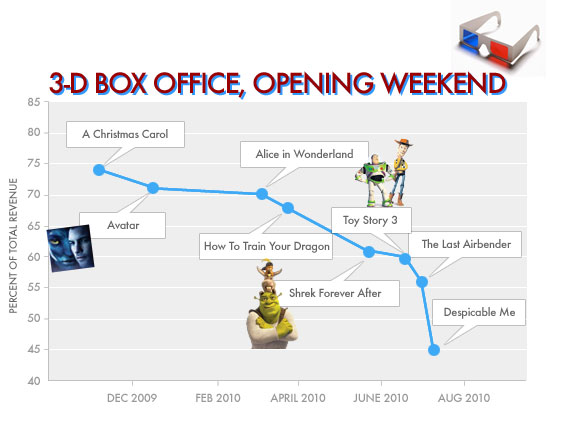 Slate analizza le revenue provenienti da film in 3-D usciti nei cinema degli Stati Uniti. Pare proprio che ci sia una scarsità di domanda rispetto a questa tecnologia , e il più delle volte ciò è dovuto a una scarsa qualità della pellicola (edit: intesa come film) o perchè sembrano essere più un mero porting dalla versione 2-D che una vera e propria esperienza diversa.
Personalmente ho solo visto Avatar in 3-D e ammetto di non apprezzare i fantomatici benefici introdotti dalla speculata tecnologia. Cosa che è ottimamente descritta in chiusura di articolo e da LA Times:
the added benefit of screening in three dimensions is trending toward zero.